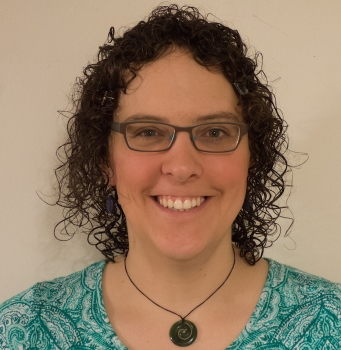 About Kate
I am a security person who comes at security from alI perspectives. In my professional career, I've been on both the defender/builder and attacker/assessor sides of the fence, and I use my experiences from each to inform my approach to the other.
Overall, my passion is providing evidence-driven approaches. This manifests as research driven approaches, where i use knowledge of past, present, and future security issues to drive my advice. Presently, my focus is enabling, supporting, and assessing both the design and construction of secure solutions.
Having spent time in all three of business, academic, and assessment context has enabled me to communicate the balance between what's good in theory, what works in practice and what's good business. You can't often have all three, but I can assist you in making an informed decision that fits your own unique priorities.
Quick Summary
More to come, but here's a reproduction of some old text: Secvalve is the handle of Catherine (Kate) Pearce. Having previously completed a BSc (Computer Science), and a Postgraduate Diploma in Computer Security and Forensics, and a MSc (Computer Science), and lived/worked in the USA as a Security Consultant for Neohapsis, she is now based in Wellington, New Zealand working For Cisco as a Sr. Security Consultant.
Things I am passionate about
Research:
Medium-term technology research (5-15 year window of impact).
In particular understanding the impact of emerging technologies and technology shifts.
Interdisciplinary research
Combining knowledge areas to find analagous problems, solutions, or approaches.
Providing Customer Solutions:
Strategic but realistic solutions
solve the problem in the long term, while providing incremental benefit.
Holistic solutions that don't start with technology.
People and mentoring:
Mentoring

Helping people do what they are afraid the believe they can do.
Especially women and minorities in related industries.
Publications and Presentations
Details on the Publications page
Professional Experience
TBC
Education
Bachelor of Science(BSc) - University of Canterbury
PostGraduate Diploma in Science (PgDisSci) (Computer Security and Forensics) - University of Canterbury
Master of Science (Computer Computer Science) - University of Canterbury
Kate's Master's research was concerned with the mitigation of so called Drive by Download Attacks (unauthorized installation of software by web content without user intervention) through developing a fully open source secure web gateway using existing tools. Not content with using an untested and unverifiable system she extensively tested the performance and effectiveness of it.
Contact me
You may also find Kate on Twitter as @mysphoria or her photos on 500px at Secvalve. You may also find her other places under similar aliases…